---
---
How to make iPad Pro more suitable for work? After many thoughts by engineers, it brought an exclusive design of a USB-C docking adapter. It not only performs as a wonderful aluminum stand, but also brings more expansion to your iPad Pro(2018/2020)/Air 4, Samsung Galaxy Tab & Phone, Huawei M5/M6, and other type-c laptops&phones, etc.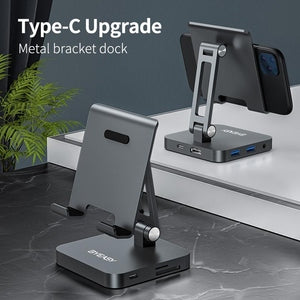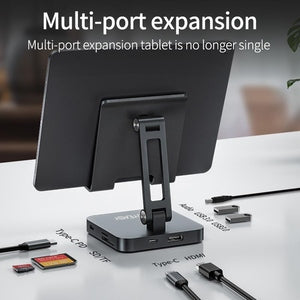 7-in-1 Huge Expansion

This USB C adapter contains USB-C(thunderbolt 3 ) to HDMI port, 60w PD charging port, SD/TF Dual Card Reader Slots, 2* USB 3.0 Ports, and 3.5 mm Audio jack.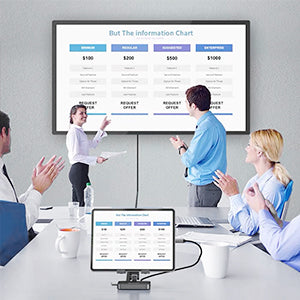 The great assistant for work
Imagine that you're in a video conference, there is a computer to video with your boss, a computer to play ppt, a tablet to display data, USB sticks, and various cables. What a mess! LONGSEA helps you to work efficiently and organize your desk in an organized way.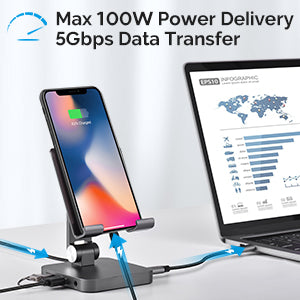 Just like the speed of lightning
The USB c hub stand supports a high-level of charging up to 100W, which reduces the time of waiting to charge. Moreover, the 5Gbp data transfer rate is designed to avoid delays in data transfer. LONGSEA is dedicated to creating faster life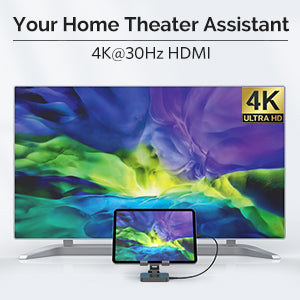 Enjoy HD videos at any time, anywhere
The 4K and 30Hz HDMI is designed to provide you with super clear visual enjoyment. Wherever you are, just pull it out and connect to other screens to present your content in a bigger and better way.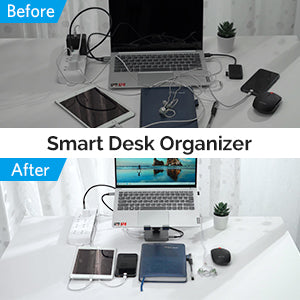 Your helpful desk organizer
Are you bothered by the various cables and devices cluttering up your desk? This USB C Hub stand is a perfect desk organizer as well as a great space saver. The stand will raise your laptop, and the USB C Hub base will arrange all kinds of cables in an orderly way.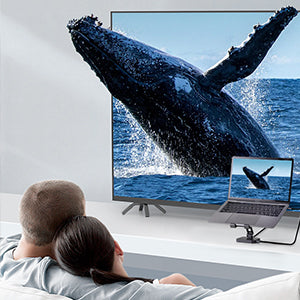 Good partner for watching movies at home
Only one iPad can make you the same if you are in a movie theater, Enjoy the big screen at home with your family. Share HD videos with your family and friends! Just like in a theater!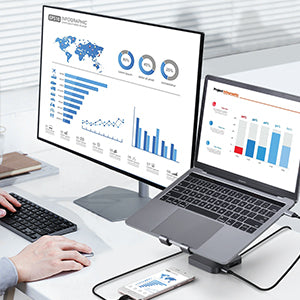 Good assistant for multi-screen office workers
Efficient work! You can duplicate or extend your screen for multitasking, viewing spreadsheet data, editing documents, and giving presentations!
Product Size:

 

120mm*80mm*80mm

Package Include:

 1 X 7-in-1 Type-C Docking Station

 

1 X 

18W USB-A+C Adapter (Gift)


---